"BEST PICTURE" 12 Years a Slave, March 7-13
9 OSCAR NOMINATIONS several wins including "Best Picture
In the pre-Civil War United States, Solomon Northup, a free black man from upstate New York, is abducted and sold into slavery. Facing cruelty at the hands of a malevolent slave owner, as well as unexpected kindnesses, Solomon struggles not only to stay alive, but to retain his dignity. In the twelfth year of his unforgettable odyssey, Solomon's chance meeting with a Canadian abolitionist will forever alter his life.
MPAA Rating:R (for for violence/cruelty, some nudity and brief sexuality)
2 hours 20 min
Director: Steve McQueen
Writers: John Ridley (screenplay), Solomon Northup (based on "Twelve Years a Slave" by)
Stars: Chiwetel Ejiofor, Michael K. Williams, Michael Fassbender
The Secret Life of Walter Mitty March 7-13
114 min - Adventure|Comedy|Drama -
A day-dreamer escapes his anonymous life by disappearing into a world of fantasies filled with heroism, romance and action. When his job along with that of his co-worker are threatened, he takes action in the real world embarking on a global journey that turns into an adventure more extraordinary than anything he could have ever imagined.
Director:
Ben StillerWriters:
Steve Conrad (screenplay), Steve Conrad (screen story by)
Stars:Ben Stiller, Kristen Wiig, Jon Daly
Lego Movie March 14-20
MPAA Rating:PG
Synopsis:Emmet is an ordinary, rules-following, perfectly average LEGO minifigure who is mistakenly identified as the most extraordinary person and the key to saving the world. He is drafted into a fellowship of strangers on an epic quest to stop an evil tyrant, a journey for which Emmet is hopelessly underprepared
Muppets Most Wanted (2014)
112 min - Adventure | Comedy | Crime - 21 March 2014 (USA)
While on a grand world tour, The Muppets find themselves wrapped into an European jewel-heist caper headed by a Kermit the Frog look-alike and his dastardly sidekick.
Director: James Bobin
Writers: James Bobin, Nicholas Stoller
Stars: Tina Fey, Ricky Gervais, Ty Burrell
Medora Tuesday, March 25 at 6pm, GreenTech Night
"This stellar, incisive slice-of-life doc centers on the kind of crowd-pleasing competition story that lures in audiences and then lays bare heartsick truths about small-town America today." -- The Village Voice
Years ago, Medora was a booming rural community with a thriving middle class. But the factories and farms are now closed and the population has dwindled. Poverty and despair have moved in.
Medora follows the down-but-not-quite-out Medora Hornets varsity basketball team over the course of the 2011 season, capturing their stories both on and off the court. Riding a brutal losing streak when the film begins, the team's struggle to compete bears eerie resemblance to the town's fight for survival.
An in-depth, deeply personal look at small town life, Medora is also a thrilling, underdog basketball story and the inspiring true tale of a community refusing to give up hope despite brutal odds stacked against them.
The Medora Hornets' three coaches are all volunteers who hold down full-time jobs as a cop, a preacher and a stonecutter. Rusty Rogers, the six-foot five-inch center, is virtually homeless due to his mother's problems with alcohol, and lives with point guard Zach Fish in public housing. Shooting guard Dylan McSoley agonizes over whether he should reach out to his dad, a man he's never met who lives in the next town over. Robby Armstrong, a farmer's son, wants to be the first in his family to complete high school. Despite crippling poverty, addictions, arrests, and other set backs the Hornets don't quit and are a vital part of the sputtering engine that keeps Medora going.
Ultimately, Medora is a film about America, and the thousands of small towns facing the same fight. As one resident observes, "Once we lose these small towns, we can't get them back."
This Vashon sneak preview screening is open to the public and there is no charge to attend!!
Please invite a friend or family member in middle, junior, or high school to experience how education always leads to success if you stay the course.
Captain America: The Winter Soldier (2014)
128 min - Action | Adventure | Sci-Fi - 4 April 2014 (USA)
Steve Rogers struggles to embrace his role in the modern world and battles a new threat from old history: the Soviet agent known as the Winter Soldier.
Directors: Anthony Russo, Joe Russo
Writers: Christopher Markus (screenplay), Stephen McFeely (screenplay)
Stars: Chris Evans, Frank Grillo, Sebastian Stan
The Planet of the Apes (1968) April 5th at 1:30
Planet of the Apes (1968)
112 min - Adventure | Mystery | Sci-Fi - 3 April 1968 (USA)
An astronaut crew crash lands on a planet in the distant future where intelligent talking apes are the dominant species, and humans are the oppressed and enslaved.
Director:Franklin J. Schaffner
Writers: Michael Wilson (screenplay), Rod Serling (screenplay),
Stars: Charlton Heston, Roddy McDowall, Kim Hunter
Tickets $10 buy online at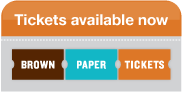 Nabucco April 13, 3:30 pm
The open-air production of the Verdi masterpiece Nabucco staged at St. Margarethen takes place amidst the intoxicating scenery of a rustically romantic Roman quarry, which provides a unique backdrop for this opera. The Opera Festival St. Margarethen in Austria counts as one of Europe's most important open-air festivals and nearly 220,000 opera lovers from all over the world visit it annually. Nabucco tells the story of Nebuchadnezzar, ancient King of Babylon, who went mad after proclaiming himself God. It is one of the most popular works in the history of opera and was Giuseppe Verdi's (1813-1901) break-through in 1842. It features the most famous of all opera choruses, "Va, pensiero...", which is a tune know to more than just opera lovers. This is an opera of epic proportions and the staging presented truly conforms to this spirit: horses, pyrotechnical special effects and more than 400 participants take to the stage.
PROGRAM
GIUSEPPE VERDI: NABUCCO
FROM THE ROMAN QUARRY OF ST. MARGARETHEN
CONDUCTOR: ERNST MÄRZENDORFER
ARAD STATE PHILHARMONIC CHORUS
EUROPASYMPHONY ORCHESTRA
IN ITALIAN WITH ENGLISH AND ITALIAN SUBTITLES
RUNNING TIME: APPROX. 145 MINUTES INCL. 15 MINUTE INTERMISSION
STARRING:
IGOR MOROSOW
BRUNO RIBEIRO
SIMON YANG
GABRIELLA MORIGI
ELISABETH KULMAN
DIRECTED FOR STAGE BY ROBERT HERZL
DIRECTOR: HANNES ROSSACHER
PRODUCED BY: SAIKO FILMS
Back to the Future 2 May 4th 1:30 pm
In Theaters:November 22, 1989
MPAA Rating:PG
Genres: Action/Adventure, Period, Sequel, Sci-Fi/Fantasy, Comedy
Sequel to the 1985 hit "Back to the Future," where Marty McFly goes into the future.
Support the Chicken Soup brigade please buy tickets in advance, we need 15 people to donate $10 for this show to happen!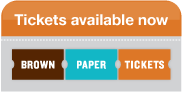 Sci Fi Saturday the first Saturday of every month at 1:30
Join us at the Vashon Theatre in Support of The Chicken Soup Brigade. And we are accepting Canned food. Chicken Soup Brigade improves the nutritional health of individuals living with chronic conditions and hunger. We recognize the importance of nutrition to overall health. It has the power to reduce symptoms of many illnesses. It can minimize medication side effects. And it can provide comfort when it is needed most.
Chicken Soup's clients have specific health challenges, such as HIV, diabetes, kidney disease, cancers, or disabling arthritis. Most are living below the Federal Poverty Level, and all require assistance in managing their nutritional health. Chicken Soup offers a comprehensive food and nutrition program designed not only to feed people but to nourish them.
In 2012, Chicken Soup Brigade provided vital food and nutrition services to 1,619 people in the Puget Sound region. We filled and distributed 40,293 grocery bags, served 139,805 meals, and provided nutritional counseling over 300 individuals.
http://www.llaa.org/services/chicken-soup-brigad
Best Rural Movie Theatre 2010- Seattle Weekly
Vashon Island dances to its own beat. Unlike the Bainbridge, Bremerton, or even Kingston ferries, if you walk onto the one departing Fauntleroy for the southwesterly isle, you're sort of stranded. Even if you bring a bike, the hill you're confronted with at the onset of the three-mile ride to Vashon's tiny commercial strip is so daunting that you'll be thumbing it in no time. But once you make it there, it's worth it, in large part because of the Vashon Theatre. Sure, they show movies—really interesting documentaries, charming indies, The Twilight Saga: Eclipse at midnight. There's something for everyone, a sentiment amplified by the fact that the theater also hosts live music and theatrical productions—even an Oscar-night party, replete with a red carpet and snazzily dressed revelers. It's not just a great place to take in a flick; it's a community anchor, and a sure sign that the silver-screen experience can be preserved for as long as people are willing to breathe ingenuity and life into it. —Mike Seely