The Hunger Games: Mockingjay - Part 1(2014)
PG-13 - 123 min - Adventure|Sci-Fi - 21 November 2014 (USA)
After Katniss Everdeen shattered the games forever, Katniss must fight against all odds and save a nation moved by her courage.
Director: Francis Lawrence
Writers:Danny Strong (screenplay), Peter Craig (screenplay)
Stars: Jennifer Lawrence, Josh Hutcherson, Liam Hemsworth
Buy tickets for Hunger Games; Mockingjay Part 1
For Friday and Saturdays shows
Bolshoi Ballet Coming this Fall to the Vashon Theatre
Bolshoi Ballet THE PHARAOH'S DAUGHTER
Date Sunday November 23rd, 2014 1:00pm
Running time 2h30
Music Cesare Pugni
Libretto Jean-Henry Saint-Georges and Marius Petipa
Choreography, sets and costumes Pierre Lacotte
Cast Svetlana Zakharova (Aspicia), Ruslan Skvortsov (Lord Wilson) and Nina Kaptsova (Ramze, Aspicia's slave)
Young Englishman Lord Wilson is travelling through Egypt when a powerful storm breaks out. He is forced to take shelter in the nearest pyramid, where the daughter of one of Egypt's most powerful pharaohs lies entombed. Lord Wilson falls asleep and begins to dream that the princess has come to life.
The plot of this lavish production is loosely based on Théophile Gauthier's novel Le Roman de la Momie. French choreographer Pierre Lacotte was exclusively commissioned in 2000 by the Bolshoi Theatre to resurrect Marius Petipa's mighty Egyptian fresco, and he succeeded brilliantly in giving new life to this forgotten masterpiece.
With its exotic setting, impressive parades, spectacular variations and crowd scenes, this grand 19th-century Orientalist fantasy is one of the most remarkable productions in the Bolshoi's repertoire. The main roles are here danced by Bolshoi principals Svetlana Zakharova, Nina Kaptsova and Ruslan Skvortsov.
(Ballet recorded live on November 25th, 2012)

35th Annual Seattle International Comedy Competition
Thanksgiving Eve, Wednesday November 26th at 7:30 pm
Tickets $17 for General $15 for Senior/Students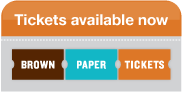 The 35th Annual Seattle International Comedy Competition starts November 5, 2014 at The Columbia City Theatre in Seattle and continues nightly until a winner is crowned on Sunday, November 30 at The Comedy Underground in Seattle, but not before showing Vashon what they are made of. For the last 10 years we have been fortunate to host one of the final performances at the Vashon Theatre, every year on Thanksgiving Eve.
Before getting to the island ….there are two "preliminary" rounds of 16-17 comedians; each comedian gets 5 minutes to impress. The Preliminary rounds consist of 6 shows, and a combination of entertainment industry and celebrity judges and audience reaction determines who moves on when each performer's 5 best scores are tallied.
The top 5 comics from the Preliminaries make the semi-finals; all the semi-finalists win some cash, and get to compete for the title by performing for 10 minutes nightly for 5 shows.
At the last Semi-Final show at the Snoqualmie Casino on Sunday, November 23, the finalists are announced. Five get to go big, and five get to go home. After 2 days to recover and plan, the Final round begins on Tuesday November 26 at the Washington Athletic Club. After visits to theaters in Vashon, Kirkland, and Bremerton, and Seattle, we will have a new champion.
By the time the finalists of the Seattle International Comedy Competition finish their run, they will have performed a minimum of 17 shows, been judged by 61 different judges, and received 427 separate scores. All while fully dressed. No wonder Hollywood seeks them out.
This is the REAL "Last Comic Standing."
National Theatre Live Presents "Of Mice and Men"
Saturday, November 29th at 9:30pm &
Sunday, November 30th at 1:00pm
Golden Globe winner and Academy Award nominee James Franco (127 Hours, Milk) and Tony Award nominee Chris O'Dowd (Bridesmaids, Girls) star in the hit Broadway production Of Mice And Men, filmed on stage by National Theatre Live. This landmark revival of Nobel Prize winner John Steinbeck's play is a powerful portrait of the American spirit and a heartbreaking testament to the bonds of friendship.
Of Mice and Men is directed by Tony Award, Drama Desk and Outer Critics Circles award winner Anna D. Shapiro (Broadway's August: Osage County) and features Leighton Meester (Country Strong, Gossip Girl) and Tony Award winner Jim Norton (The Seafarer). The production was nominated for two Tony Awards, including Best Performance by an Actor in a Leading Role in a Play for Chris O'Dowd.
Running Time: 150 minutes (2 hours, 30 minutes) with one intermission
Tickets $20 for General, $18 for Jr/Sr/Student. Group Discounts available. Tickets Online and at the Box Office

GreenTech- Community Cinema
Community Cinema Vashon is back for a 6th season of presenting FREE preview screenings of films from PBS's Independent Lens series. Community Cinema Vashon is presented free to the public on the last Tuesday each month September through May thanks to the generous support of Voice of Vashon, Island GreenTech, and the Vashon Theatre. The films start at 6pm, and a discussion follows each 60-minute long film.
Evolution of a Criminal
By Darius Clark Monroe
Screening November 25, FREE! VASHON THEATRE 6pm
Filmmaker Darius Clark Monroe explores what led him to become a bank robber as a teenager in Texas, though interviews with family, friends, and mentors involved in his story as well as by returning to the scene of the crime.
Sci Fi SUNDAY the first SUNDAY of every month at 1:30
NEXT FILM December A Christmas Story
Join us at the Vashon Theatre in Support of The Chicken Soup Brigade. And we are accepting Canned food. Chicken Soup Brigade improves the nutritional health of individuals living with chronic conditions and hunger. We recognize the importance of nutrition to overall health. It has the power to reduce symptoms of many illnesses. It can minimize medication side effects. And it can provide comfort when it is needed most.
Vashon Theatre donates it's staff and building for these events, making all of your ticket sales go to this cause!
http://www.llaa.org/services/chicken-soup-brigad
Bolshoi Ballet-THE LEGEND OF LOVE
Captured Live-NEW PRODUCTION
Thursday, December 4th 7:00pm
Running time 3hr
Music Arif Melikov
Libretto Nâzım Hikmet
Original choreography Yuri Grigorovich
Buy tickets for The Legend of Love Bolshoi Ballet
Cast The Bolshoi Principals, Soloists and Corps de Ballet
The royal apartments of Queen Mekhmene Banu are plunged into mourning – her young sister, Princess Shyrin, is dying. The Princess will only be saved if the Queen gives Shyrin her beauty. The Queen decides to sacrifice herself, but later regrets her action when she is disfigured and Shyrin falls in love with the Queen's own lover, the painter Ferkhad.
This splendid tale of forbidden love, self-sacrifice, jealousy and suffering returns to the Bolshoi stage after a ten-year absence. The Legend of Love is one of Russian master Yuri Grigorovich's earliest choreographic works, and its storyline explores the conflict between love and duty through its two heroines.
Featuring dance movements, sets and costumes inspired by the Middle East, this stunning ballet, which uses pure dance to tell the story, is further enriched by the talent of the Bolshoi troupe.
Gone Girl Starts December 12
149 min - Drama | Mystery | Thriller - 3 October 2014 (USA)
With his wife's disappearance having become the focus of an intense media circus, a man sees the spotlight turned on him when it's suspected that he may not be innocent.
Director:David Fincher
Writers:Gillian Flynn (screenplay), Gillian Flynn (novel)
Stars:Ben Affleck, Rosamund Pike, Neil Patrick Harris | See full cast and crew »
Birdman Starts December 12th
119 min - Comedy | Drama - 14 November 2014 (USA)
A washed-up actor who once played an iconic superhero must overcome his ego and family trouble as he mounts a Broadway play in a bid to reclaim his past glory.
Director:Alejandro González Iñárritu
Writers:Alejandro González Iñárritu (screenplay), Nicolás Giacobone (screenplay), 2 more credits »
Stars:Michael Keaton, Zach Galifianakis, Edward Norton | See full cast and crew »
The Hobbit: The Battle of the Five Armies (2014)
Adventure | Fantasy - 17 December 2014 (USA)
Bilbo and Company are forced to be embraced in a war against an armed flock of combatants and the terrifying Smaug from acquiring a kingdom of treasure and obliterating all of Middle-Earth.
Director:Peter Jackson
Writers:Fran Walsh (screenplay), Philippa Boyens (screenplay)
Stars: Ian McKellen, Martin Freeman, Richard Armitage
Elf
Elf (2003)
- Comedy | Family | Fantasy - 7 November 2003 (USA)
After inadvertently wreaking havoc on the elf community due to his ungainly size, a man raised as an elf at the North Pole is sent to the U.S. in search of his true identity.
Director:Jon Favreau
Writer:David Berenbaum
Stars:Will Ferrell, James Caan, Bob Newhart | See full cast and crew »
Like us on Facebook
Get Movie Times, See trailers, Info about upcoming events and invites for private shows!
www.Facebook.com/fansofthevashontheatre
Follow us on Twitter
Get the movie of the days time, upcoming events and show biz info!
@VashonTheatre
don't for get to tell people that your going to #VashonTheatre
VashonTheatre
Best Rural Movie Theatre 2010- Seattle Weekly
Vashon Island dances to its own beat. Unlike the Bainbridge, Bremerton, or even Kingston ferries, if you walk onto the one departing Fauntleroy for the southwesterly isle, you're sort of stranded. Even if you bring a bike, the hill you're confronted with at the onset of the three-mile ride to Vashon's tiny commercial strip is so daunting that you'll be thumbing it in no time. But once you make it there, it's worth it, in large part because of the Vashon Theatre. Sure, they show movies—really interesting documentaries, charming indies, The Twilight Saga: Eclipse at midnight. There's something for everyone, a sentiment amplified by the fact that the theater also hosts live music and theatrical productions—even an Oscar-night party, replete with a red carpet and snazzily dressed revelers. It's not just a great place to take in a flick; it's a community anchor, and a sure sign that the silver-screen experience can be preserved for as long as people are willing to breathe ingenuity and life into it. —Mike Seely
Community Cinema Vashon is back for a 6th season of presenting FREE preview screenings of films from PBS's Independent Lens series. Community Cinema Vashon is presented free to the public on the last Tuesday each month September through May thanks to the generous support of Voice of Vashon, Island GreenTech, and the Vashon Theatre. The films start at 6pm, and a discussion follows each 60-minute long film.
A Path Appears
By Maro Chermayeff
Screening January 27, 2015 at 6pm, VASHON THEATRE - FREE!
From the team that brought you the groundbreaking Half the Sky, A Path Appears goes to Colombia, Haiti, Kenya, and the USA to uncover the harshest forms of gender-based oppression and human rights violations, and solutions being implemented to combat them.

American Denial
By Llewellyn Smith, Christine Herbes-Sommers, and Kelly Thomson
Screening February 24, 2015 at 6pm, VASHON THEATRE - FREE!
In 1944 Nobel Laureate Gunnar Myrdal asked: How could America's belief in liberty and equality also enable Jim Crow segregation? American Denial uses Myrdal's inquiry to probe — through a diverse chorus of commentators — the power of unconscious biases today in what some have called post-racial America.

The Homestretch
By Anne de Mare and Kirsten Kelly
Screening March 31, 2015 at 6pm, VASHON THEATRE - FREE!
Three homeless teens brave Chicago winters, high school pressures, and life alone on the streets to build a brighter future. Against all odds, they recover from the trauma of abandonment to create new, surprising definitions of home.

Limited Partnership
By Thomas G. Miller and Kirk Marcolina
Screening May 26, 2015 at 6pm, VASHON THEATRE - FREE!
After falling in love, a Filipino American and an Australian in 1975 became one of the world's first same-sex couples to legally marry. The pioneering couple's fight for justice raged on for 40 years, paving the way for the eventual defeat of the Defense of Marriage Act.