The Grand Budapest Hotel now Showing
THE GRAND BUDAPEST HOTEL recounts the adventures of Gustave H, a legendary concierge at a famous European hotel between the wars, and Zero Moustafa, the lobby boy who becomes his most trusted friend. The story involves the theft and recovery of a priceless Renaissance painting and the battle for an enormous family fortune -- all against the back-drop ofa suddenly and dramatically changing Continent. (c) Fox Searchlight
R, 1 hr. 40 min.
Drama, Comedy
Directed By:Wes Anderson
Written By:Wes Anderson, Stefan Zweig, Hugo Guinnss
Day of Prayer Thursday May 1st at Noon free
The Amazing Spider Man Part 2 Starts May 2nd
The Amazing Spider-Man 2(2014)
142 min - Action|Adventure|Fantasy - 2 May 2014 (USA)
Peter Parker runs the gauntlet as the mysterious company Oscorp sends up a slew of supervillains against him, impacting on his life.
Director:Marc Webb
Writers: Alex Kurtzman (screenplay), Roberto Orci (screenplay)
Stars: Andrew Garfield, Emma Stone, Jamie Foxx


Back to the Future 2 May 3rd1:30 pm
In Theaters:November 22, 1989
MPAA Rating:PG
Genres: Action/Adventure, Period, Sequel, Sci-Fi/Fantasy, Comedy

Sequel to the 1985 hit "Back to the Future," where Marty McFly goes into the future.
Support the Chicken Soup brigade please buy tickets in advance.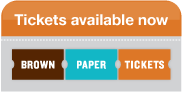 Noah May 9- 15
Noah(2014)
138 min - Action|Adventure|Drama - 28 March 2014 (USA)
A man is chosen by his world's creator to undertake a momentous mission to rescue the innocent before an apocalyptic flood cleanses the wicked from the world.
Director: Darren Aronofsky
Writers: Darren Aronofsky, Ari Handel
Stars: Russell Crowe, Jennifer Connelly, Anthony Hopkins
Island Green Tech Night Half the Sky May
Woman's Way Red Lodge presents the two-part documentary "Half the Sky." Part One, featuring the issues of gender-based violence, sex trafficking, and girls' education, shows Tuesday, May 13th. Part Two focuses on maternal mortality, forced prostitution and economic empowerment and will show a week later, Tuesday, May 20. Both films begin at 6 PM; admission is by donation of $5-$20/person.
The film was shot in 10 countries: Cambodia, Kenya, India, Sierra Leone, Somaliland, Vietnam, Afghanistan, Pakistan, Liberia and the U.S. Like the best-selling book, the film introduces women and girls who are living under unfathomably difficult circumstances— but still fighting bravely to change them. Viewers are taken on a journey with reporter Nicholas Kristof and celebrity advocates America Ferrera, Diane Lane, Eva Mendes, Meg Ryan, Gabrielle Union and Olivia Wilde to see the workings of real projects that empower and transform situations.
Each screening of the documentary is a stand alone, and is part of a larger fund drive to raise money for girls and women in Nepal and Kenya. All proceeds will be divided between two NGOs - CEPACET in Kenya and Sahayatri in Nepal.
Red Lodge thanks Vashon Theatre and Island Green Tech for generously supporting the screening of this documentary.
Maleficent
Maleficent(2014)- Action|Adventure|Drama - 30 May 2014 (USA)
The untold story of the villain from "Sleeping Beauty" reveals the events that hardened Maleficent's heart and drove her to curse the baby, Aurora, only to later realize that the child may hold the key to peace in the land.
Director:Robert Stromberg
Writers: Linda Woolverton, John Lee Hancock, 10 more credits »
Stars:Angelina Jolie, Elle Fanning, Sharlto Copley| See full cast and crew »


GreenTech Community Cinema the Last Tuesday of every month at 6:00pm always Free.
Community Cinema is a national civic engagement initiative featuring free screenings and curricula for films from the Emmy Award-winning PBS series Independent Lens. In 100 cities and online, community members come together to learn, discuss, and get involved in key social issues of our time.Click Text Here to see the up coming film

Sci Fi Saturday the first Saturday of every month at 1:30
Join us at the Vashon Theatre in Support of The Chicken Soup Brigade. And we are accepting Canned food. Chicken Soup Brigade improves the nutritional health of individuals living with chronic conditions and hunger. We recognize the importance of nutrition to overall health. It has the power to reduce symptoms of many illnesses. It can minimize medication side effects. And it can provide comfort when it is needed most.
Chicken Soup's clients have specific health challenges, such as HIV, diabetes, kidney disease, cancers, or disabling arthritis. Most are living below the Federal Poverty Level, and all require assistance in managing their nutritional health. Chicken Soup offers a comprehensive food and nutrition program designed not only to feed people but to nourish them.
In 2012, Chicken Soup Brigade provided vital food and nutrition services to 1,619 people in the Puget Sound region. We filled and distributed 40,293 grocery bags, served 139,805 meals, and provided nutritional counseling over 300 individuals.
http://www.llaa.org/services/chicken-soup-brigad
Best Rural Movie Theatre 2010- Seattle Weekly
Vashon Island dances to its own beat. Unlike the Bainbridge, Bremerton, or even Kingston ferries, if you walk onto the one departing Fauntleroy for the southwesterly isle, you're sort of stranded. Even if you bring a bike, the hill you're confronted with at the onset of the three-mile ride to Vashon's tiny commercial strip is so daunting that you'll be thumbing it in no time. But once you make it there, it's worth it, in large part because of the Vashon Theatre. Sure, they show movies—really interesting documentaries, charming indies, The Twilight Saga: Eclipse at midnight. There's something for everyone, a sentiment amplified by the fact that the theater also hosts live music and theatrical productions—even an Oscar-night party, replete with a red carpet and snazzily dressed revelers. It's not just a great place to take in a flick; it's a community anchor, and a sure sign that the silver-screen experience can be preserved for as long as people are willing to breathe ingenuity and life into it. —Mike Seely